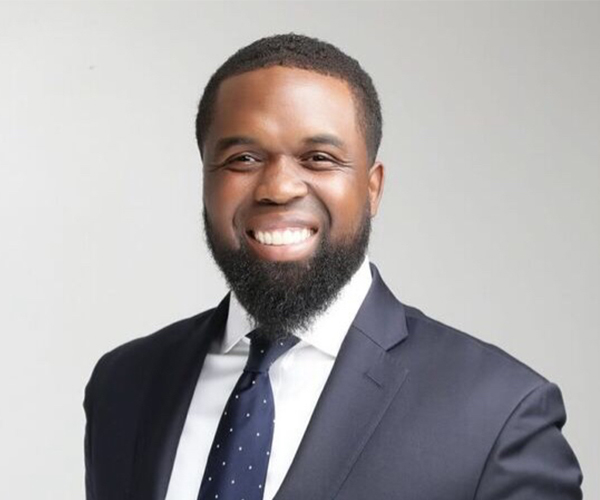 Charlie Dates
In 2011, at age 30, Dr. Charlie Edward Dates became the youngest Senior Pastor in Progressive's rich 99-year history.
Pastor Charlie earned a Bachelor of Arts in Speech Communication and Rhetoric at the University of Illinois at Urbana-Champaign and both a Master of Divinity Degree and PhD at Trinity Evangelical Divinity School in Deerfield, Illinois.
In 2002, Rev. Charlie served as an apprentice to Pastor K. Edward Copeland and started his formal, practical training at the New Zion Baptist Church of Rockford, Illinois. In 2006, he began serving as the primary preaching assistant to the Rev. James Meeks, Director of Church Operations and Pastor of Adult Ministries at the Salem Baptist Church of Chicago.
He successfully defended his dissertation for the PhD in Historical Theology at Trinity Evangelical Divinity School. His original research focuses on the burden of black preaching in late 20th Century Chicago.
For reasons that please Him, God has blessed the Progressive Church to grow deep and wide. In addition to his pastoral duties, Pastor Charlie is an affiliate professor at Trinity Evangelical Divinity School and serves as an Adjunct Professor at the Moody Bible Institute. Dr. Dates also serves on the Community Advisory Board for the Chicago Fire Department. He is a contributor to the 2014 book Letters To A Birmingham Jail.
Pastor Charlie is married to Kirstie Dates and is the proud father of their children Charlie Edward Dates II and Claire Elisabeth Dates.
Pastor Charlie is widely invited to preach at churches, conferences, and universities throughout the United States. To invite Pastor Charlie Dates to speak at your next event, please contact Shonta Connolly at or (773) 268-6048.